Fun Upcoming Events at Lucky Bernie's Locations
Lucky Bernie's is proud to bring guests events that bring you and your loved ones an unforgettable night filled with:
Our bars/sandwich shops are located throughout Northern Illinois – come on in and celebrate with us! We look forward to your arrival.

Spring Grove Comedy Show Featuring Bryan Cork
May 19, 2018 @ 7:00 pm

-

9:00 pm

$10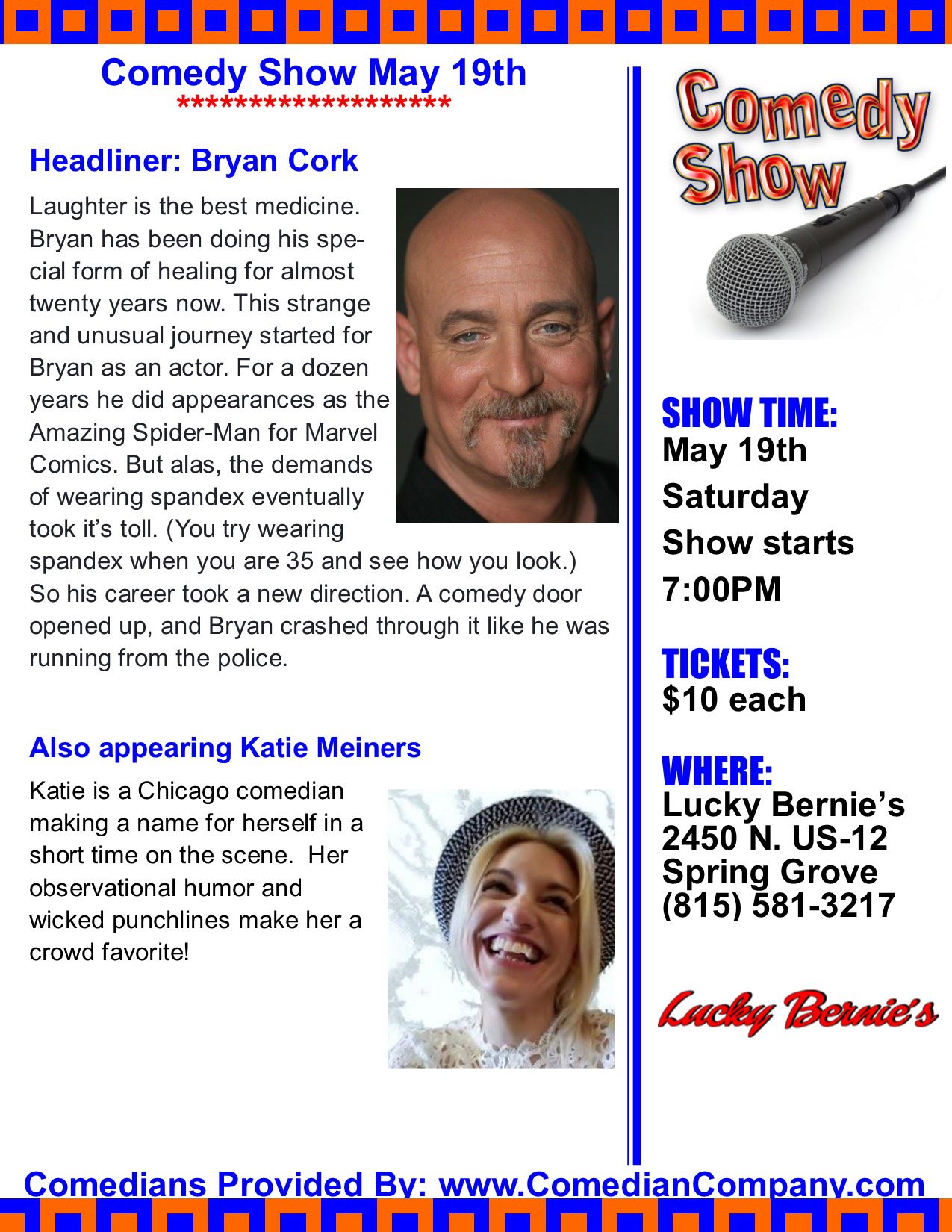 Headliner: Bryan Cork Laughter is the best medicine. Bryan has been doing his special form of healing for almost twenty years now. This strange and unusual journey started for Bryan as an actor. For a dozen years he did appearances as the Amazing Spider-Man for Marvel Comics. But alas, the demands of wearing spandex eventually took it's toll. (You try wearing spandex when you are 35 and see how you look.) So his career took a new direction. A comedy door opened up, and Bryan crashed through it like he was running from the police.
Also appearing Katie Meiners
Katie is a Chicago comedian making a name for herself in a short time on the scene. Her observational humor and wicked punchlines make her a crowd favorite!