Fun Upcoming Events at Lucky Bernie's Locations
Lucky Bernie's is proud to bring guests events that bring you and your loved ones an unforgettable night filled with:
Our bars/sandwich shops are located throughout Northern Illinois – come on in and celebrate with us! We look forward to your arrival.

All events for L&M Experience – Lucky Bernie's Spring Grove
June 2017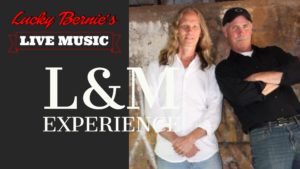 Join us at the Lucky Bernie's Spring Grove location to see L&M Experience live!
Find out more »
April 2018
May 2018
June 2018
December 2018