Fun Upcoming Events at Lucky Bernie's Locations
Lucky Bernie's is proud to bring guests events that bring you and your loved ones an unforgettable night filled with:
Our bars/sandwich shops are located throughout Northern Illinois – come on in and celebrate with us! We look forward to your arrival.

"Tommy Run" Motorcycle Fundraiser Ride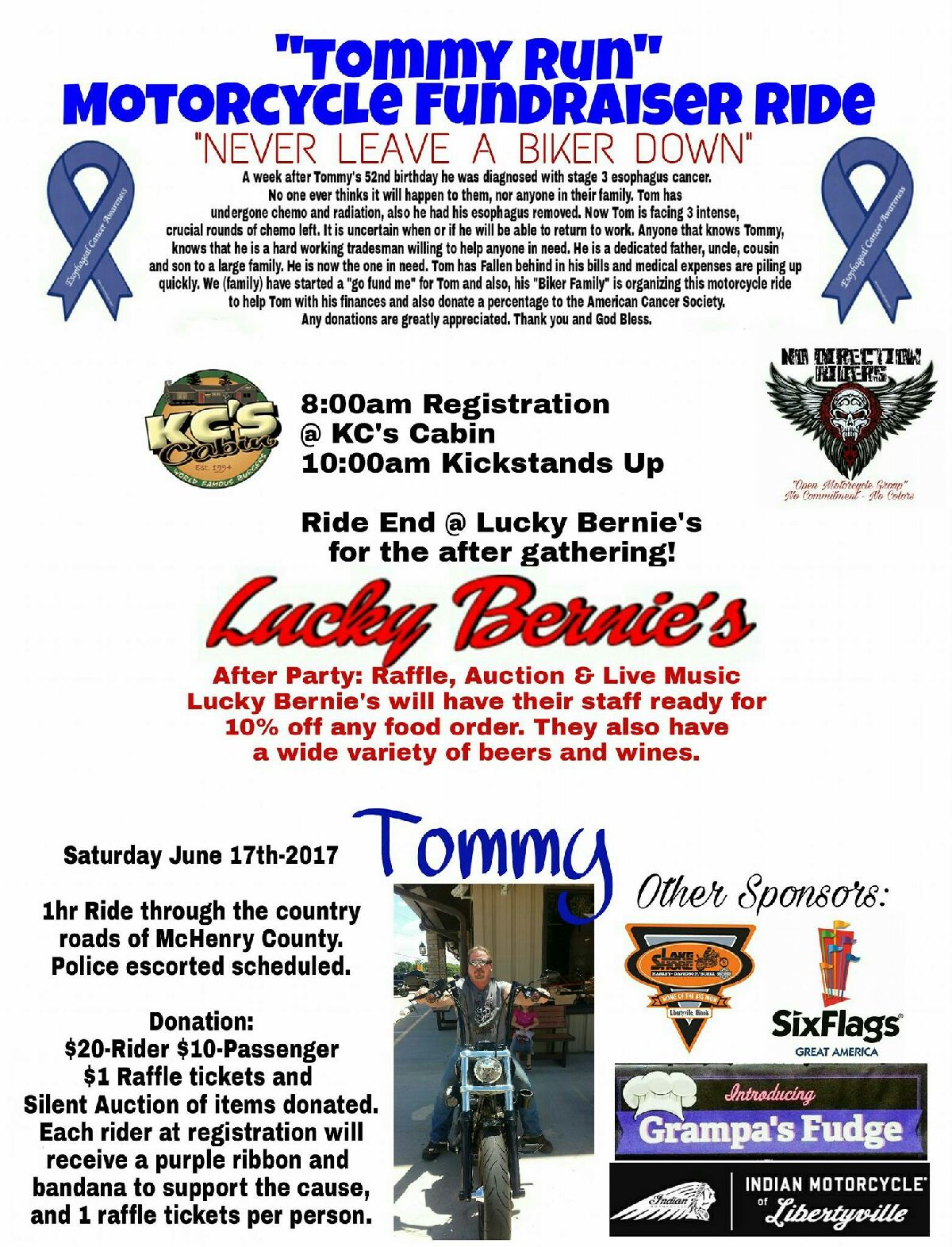 Come join us at Lucky Bernie's for the official "Tommy Run" after party. We're going to have raffles, auctions, live music, and 10% off any order!